The rise of Liverpool star Mohamed Salah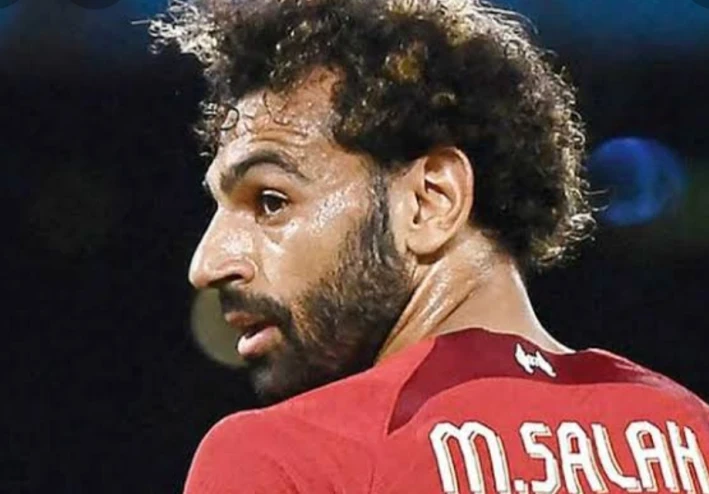 The rise of Liverpool star Mohamed Salah
The name: Mohamed Salah Mahmoud mahrous ghaly
Date birth: 1992/15 June
Born : Najryj in Tanta governorate
The journey of the player's rise and beginning
Mohamed Salah was a child immersed in the streets of the village of Nagrij and he dreamed of playing football, then he joined the school team participating in the Pepsi League Cup for Schools and reached the final with them،
The player was wearing the number three shirt 3 and was playing at left back، At the same time, the player joined the village club team under 13 years old, then the player worked hard and played with them for two seasons. Then he joined the ranks of the Othmathon club or Arab contractors in Tanta governorate under 15 years old, and he was playing next to the Egyptian striker, the player Bassem Morsi in the same team..،
An official offer came to the player from the Arab Contractors Club team participating in the Egyptian Premier League in the Takht 16-year-old team ,
He played with them until his rise to the first team participating in the Egyptian League.
Then he was lucky because he was trained under the hands of the veteran coach, Captain Shoala.. He is the coach who changed the player's position from left back to right wing ,
Then a period came for the player to go down in a severe deafening level, and the player decided not to return to the club and train again… One day, at 3 am, Mohamed Salah was sitting with his father, talking about the issue of not going to the club again because the player did not participate in the Republic League championship, and his father told him: No, my son, go to training and the club and do not despair because all the players of the world are sitting on the bench The substitutes, do not worry, you will return to participating mainly again.
The player became the top scorer in the Republic League, under the age of 18, and was honored by the Egyptian Football Association and the Yalla Kora website with the top scorer award.
The player ascended to the first team, and the player's first goals in his football career were against Al-Ahly Club in the Egyptian League.He joined the country's first team in the World Diamonds qualifiers and became the group's top scorer in the World Cup,
Then he starred with the Egyptian Olympic team and won the African Nations Cup with them and starred with them in the World Cup and scored a wonderful goal against Brazil (samba)..
The beginning of a player's professional career
The Swiss club Basel joined the ranks, and Mossen played with them, and won the award for the best player in the Swiss league, and this year was limited to the award for the best young player in Africa. Then he starred with them in his first match in his history in the Champions League against Chelsea, and scored two goals in the home and away match.،.
Then the official offer came to him from the Chelsea club after sending a message from global coach Jose Mourinho to the player Mohamed Salah via WhatsApp and a private call between Jose Mourinho and Mohamed Salah, then the player agreed and joined the team.
The player participated with his team Chelsea, but not mainly because his level fell due to his lack of participation. Then the player beat him to go on loan. Then he was loaned to the Italian club Fiorentina and starred with them. Then he joined the Roma club and played with them for two seasons. With Roma, he was awarded the Player of the Year award in the team. A very big season for a player..
Then the player joined the Liverpool club and played with them so far, brilliant in the first year and won the award for the best player in the Premier League and the Golden Boot award for the top scorer of the season in the English Premier League.،The player is participating so far with the Liverpool FC team and then renewed his contract with the Liverpool FC team until the 2026 season and I wish him all the thanks