Chapter Two: From the novel Thirty Years Waiting for My First Love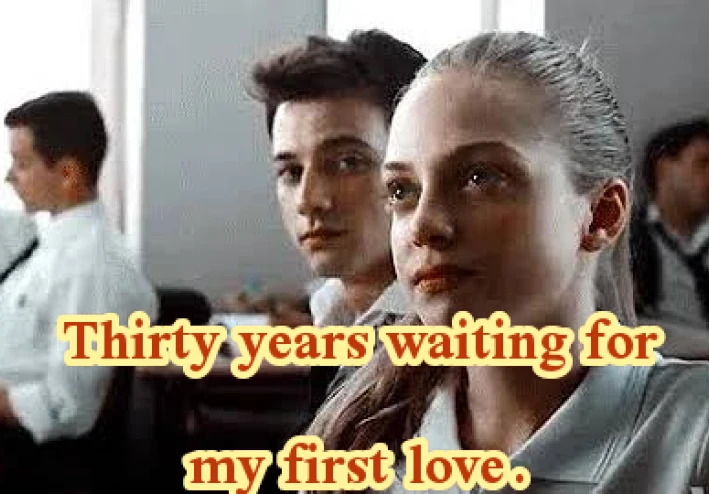 Chapter Two: From the novel Thirty Years Waiting for My First Love
Chapter Two: From the novel Thirty Years Waiting for My First Love

The beautiful woman was sleeping deeply, and above her the mattress covered her body, and up to the length of her knee, and the cover had receded from her to reveal that mermaid, as if she had descended from heaven.
It seems that whoever sees her thinks that she is at the age of twenty, her dark brown hair that reaches the middle of her back was a painting by an artist, she has always been coveted by many men because of her beauty, but she always refuses to be associated for unknown reasons.
She smiled suddenly softly as she moved on the bed, as usual, she dreamed of him, who was waiting for him to see him for one time, even as she imagined that he was holding her in his arms, and she saw the looks of love and adoration inside his eyes, and he said the spinning words that she used to hear before and it is still her dream
She opened her eyes to the rays of the sun that came from the window, then sat on the bed and looked around watching, then sighed deeply .. trying not to do anything to disturb her mood even these days!
For him and no one else, how much do you know that the coming days are very important to him, a happy occasion for him that he was eagerly waiting for
She got up and took a shower and put on a long, dark gray robe, leaving Betty with her wet hair behind her back, and then headed to the kitchen.
A handsome young man entered the kitchen to find her standing in front of the stove, taking care of the food, singing in the tone of her beautiful voice, echoing the words of the song "Warda Al-Jazaeryia", as if a gentle voice and a soft tone.
The young man walked briskly from behind her, approached and whispered softly in her ears, "Hah...I apologize for the interruption, but the food will burn because he is jealous of the beauty of your voice."
She turned to him quickly to find her little one standing behind her smiling at him happily and with love, and as soon as she was about to respond to him, she too was cheerful so that he wouldn't notice her condition and said, "Of course you will grieve a lot for the food because you are hungry."
He smiled wide and approached and kissed her tenderly and tenderly: "Good morning, my sweet, when did you arrive in Cairo, I miss you so much."
She replied as she put the food on the dining table in the kitchen and sat down, "Good morning my love, I arrived at seven in the morning.. You were asleep then."
He sat in front of her and then drank a glass of juice, saying, "Good that you arrived. I would have been very sad if you hadn't come to my wedding in a week, Mom.

It is enough until now that you did not see the appearance of the bride and did not attend the engagement party .. This is all because of your travel to Algeria, which I did not understand yet what you are doing there. "
She left the food and looked at the empty food with distress and sadness, saying with a fake smile while holding a face in her hands, "Don't be sad, that's how you know well, despite my intention to see your bride, but despite me, then you showed me a picture of your bride on the phone, how beautiful it is, may God preserve it for you."

He looked at her sharply and said with dissatisfaction: What work is this my mother who needs to travel every week of every month.. and if you only saw a picture of the bride, this is not enough!
Even her family did not know them yet
She closed her eyes and said softly: Baby, this is my normal work.. and I am with you today and I have never left you
He sighed desperately and said softly, "Okay mom, I hope so, too.. as you wish."
She smiled at him and said with interest: Is everything ready? Did you bring the wedding dress for your bride, the invitations of joy, and booked the wedding hall?
He shook his head quietly and said: Yes, mom, everything is ready. Don't worry. I brought the dress and booked the barber shop, but that's not the problem
She furrowed her eyebrows, wondering, "What's wrong with you?"
Did something happen
He said in a very sad voice: Yes, mother, Fatima and I have been in a constant quarrel in the last days. I no longer understand what she wants. I always feel that she wants to escape from the husband and me and she does not love me as I love her.. I feel that she hastened to marry me and wants to cancel the marriage
She placed her hand on his hand with tenderness, saying with a love to relieve him: Don't say like that, she is afraid, for example, any bride from the new beginning of her life with you, no more.. My love, do not tire yourself more and leave it to God.
He said in disappointment, as he did not want to carry her any more and tell her the details of what happened between them: "I hope so, Mom."