Let's laugh 😁 The story of a married woman about her husband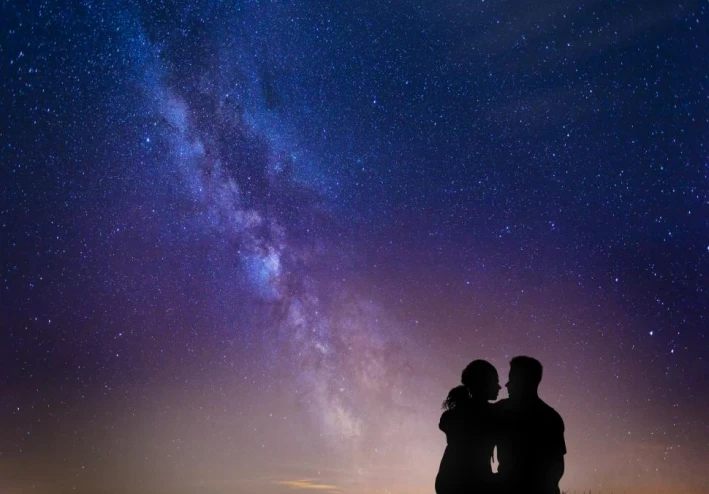 Let's laugh 😁 The story of a married woman about her husband
lady says
from about two months ago
Josie and I were going back to him from Farah his cousin
The important thing is that we don't ride a tuktuk and say we walk a little, especially since the house is close to a quarter of an hour's walk.
Tell us to return to the romantic atmosphere a little, and we talk and spoil it while I'm walking
There is a certain street that is always dark
You always find a dog or two dogs
The important thing is that I said to Josie, "Don't go to the second street, Awad."
He said go, my guardian
"You will be afraid with you instead of, or what, I walk a shame"
And he preferred to tell me about his glories during his childhood
And he was killed before that, two salutations
And that he killed alone, Deb Saran, who was at the beginning of the country
Unfortunately, his sisters and family were saying this to me every once in a while
This is what made me reassure and obey him and walk from the street
The important thing is, and without warning, the mother of the night is the daughter of this ********
I heard the sound of dogs scratching at the beginning of the street
"Oh, Awad, the Almighty, we will go around the second street and destroy you."
And all who see it is fried. Come on, my guardian. Walk the fault of Dana Awad. Dana Awad Al Jinn
"Jinn, when he remains, he will chop you far away, what is left in you."
Suddenly, he looked at my eye level
The days when I had no vision
I found more than 30 dogs standing on the first street
"Oh Awad! Awad, there are many dogs in it!"
"Walk, and don't be afraid...! Wait here for a few seconds and I'll be smashing them and showing you while they're running in front of Awad."
As if he was going to smash Daban Ibn Al-Waremah
My love, my seven, my camel, my father, my children...
instead of walking
And the world is dark
Awad seemed to disappear
and disappears
and disappears
Suddenly, I heard the sound of the dogs hooting. It was very loud
And instead, there is no sense or news
Suddenly !
I found Awad attacking me from afar and telling me
Run, daughter of the dog, dogs will eat us, run will burn the father of the one who brought your father
Will dogs eat us?!
hey
I heard this sentence from here, and Umm Al-Jazma took off and flew after Awad
O Awad injection. Oh Awad, I am waiting to destroy you
He is not here. Awad Fss Salt and Dab Ibn Al-Warmah
After 5 minutes, God ran to burn him. I got home shivering
After I got home, I found him sitting on the sofa
And he prays and says, "Ask me, my God, may God protect you in this world and in the hereafter."
And give me some changes because I look like I've worn out
You told him that he would expose you to the scandal of purifiers in the whole country
"I'm suffocating him now and I'm not doing what his mother is 😂😂😂
The one who laughed from his heart made himself clear to me
By praying for the beloved Prophet
Instead of leaving dogs instead of him 😂😂😂😂 Where are you to compensate you for God?